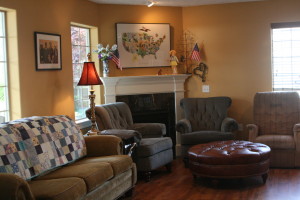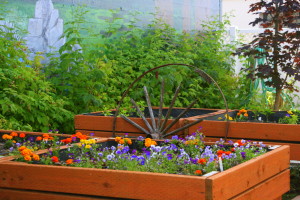 Thelma Brear 1908-2004
In February 2000 Thelma moved to Country Side Living in Woodburn where the employees and especially the owner, Erik Berkey, fell in love with her. When her savings dwindled Erik opened Country Side Living in Canby and applied for a Medicaid contract so that he'd never have to lose Thelma as a resident.
Thelma's Place was founded by Erik Berkey and named after Thelma Brear. If you would like to read Thelma's complete story, you can find it HERE.
Alzheimer's disease was discovered in 1906 and at that time, many myths, misconceptions and stigmas surrounding Alzheimer's grew, in part, to the lack of research and understanding of Alzheimer's  and other forms of dementia.
Today there are at least 44 million people worldwide living with Alzheimer's or other forms of dementia. Through research and study, much more is understood about Alzheimer's and its outward symptoms. We know that the symptoms manifest themselves differently for different people, but at the core, the people are still people…someone's mother, sister, dad, uncle or grandparent. They are still musicians, artists, engineers, nurses, gardeners, athletes and so it goes.
We know that nobody can care for your loved ones the way you can. We know that and honor you for the passionate care you give your loved ones. We also realize that every caregiver needs a break from time to time…to catch up on the other parts of living that don't go away…or maybe to get away and refresh yourself. That is what the founder of Thelma's Place had in mind when it was created.
Thelma's Place is a non-profit care center created to provide families a rest from care-giving. We believe those who have Alzheimer's or other dementia conditions are best served at home, but when a break is needed, Thelma's Place is there to care for your loved ones with the same compassion and loving care as you provide at home.
Our program provides respite service focusing on individual strengths and interests, activities that cognitively stimulate and education designed to help compensate some of the memory loss attributes of Alzheimer's…all in an environment that is built on the core values of love and hope.
All of our services are facilitated by trained, professional and caring staff. Our services are also open to all.